Since sailing began woven sailcloth has been made on a loom with warp yarns being rocked up and down around fill yarns although the technology we use today is very leading edge. Most wovens are made of polyester (also called Dacron) that was introduced as a replacement for cotton in the 50's. Wovens are very durable making them ideal for cruising sails.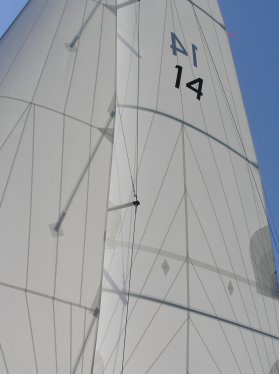 Laminates are made by bonding together layers of different materials to form a sandwich. A simple laminate will consist of an open scrim of fibres with a layer of film bonded to each side. The film stops air blowing through the laminate while the load is taken by the scrim. Laminates are far more efficient than wovens as the fibres have no crimp.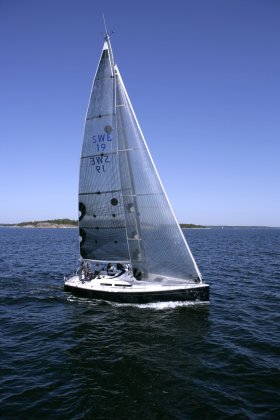 The D4® fibre layout absorbs the dynamic loads
when sailing. The complex fibre matrix ensures
that, as loads and trim vary, the shape of the sail
will remain within the limits intended by the sail
designer.
Special treatment of thefibres combined with proprietary lamination technology permits the concentration of thick fibre bundles directly into the corner load points.This makes large, heavy corner reinforcements redundant, resulting in alighter, longer lasting sail structure.